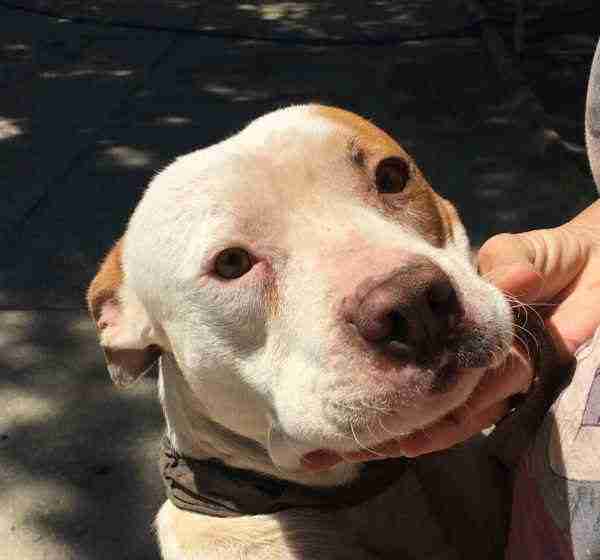 Artas is a 6 year old male Staffordshire Bull Terrier. He is a nice-looking calm boy, with a short, tan and white coat. He is friendly and affectionate with people and he likes bitches but not brilliant with boy dogs.
Artas is strong, so we are looking for an experienced and strong owner and of course further training and a halti would help. Poor boy was found wandering in the street at two years old and then has had the bad luck to spend the last four years in the dog pound! (under the threat of death.)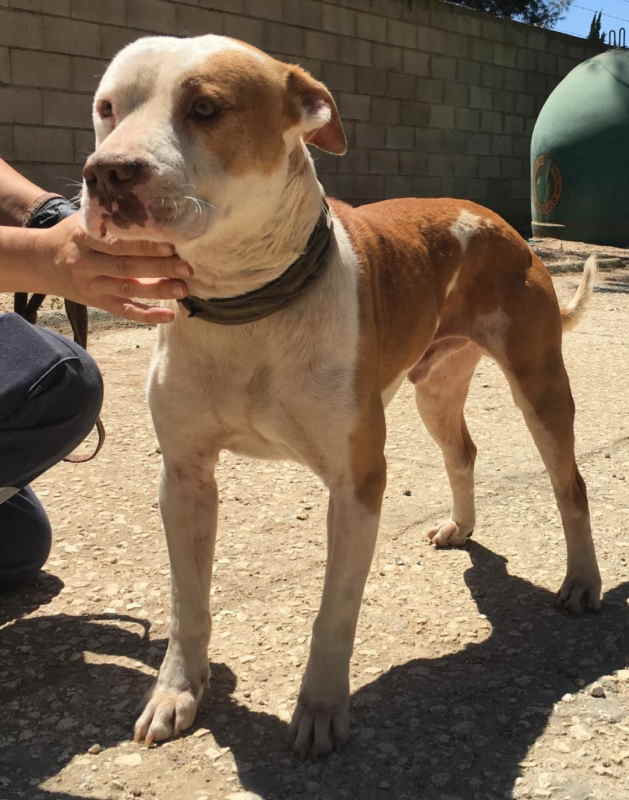 So 6 years old and would dearly love his own home, without other dogs and cats and children over 13 years.
Current location is in Spain can travel to the UK once he has a home to go to.
Adoption Fee : £TBA – to be paid direct to the Spanish rescue to cover new, excessive, extra EU travel costs, via UK bank account.