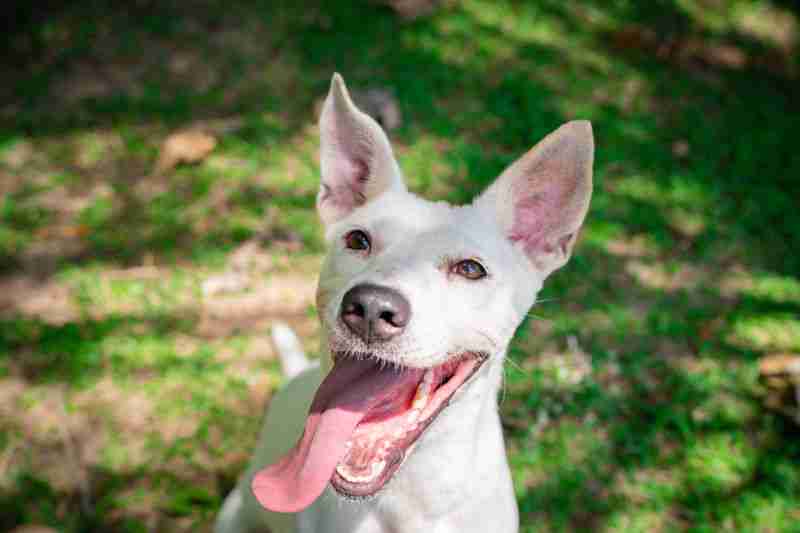 Kongo is a fun-loving 4 year old male Cross-Breed (estimated DOB 15/02/2017) who was rescued from the streets of Thailand and currently lives at the Soi Dog Foundation shelter in Phuket. Kongo might just be the happiest street dog in Thailand. He never stopped smiling, even when his world was turned upside down.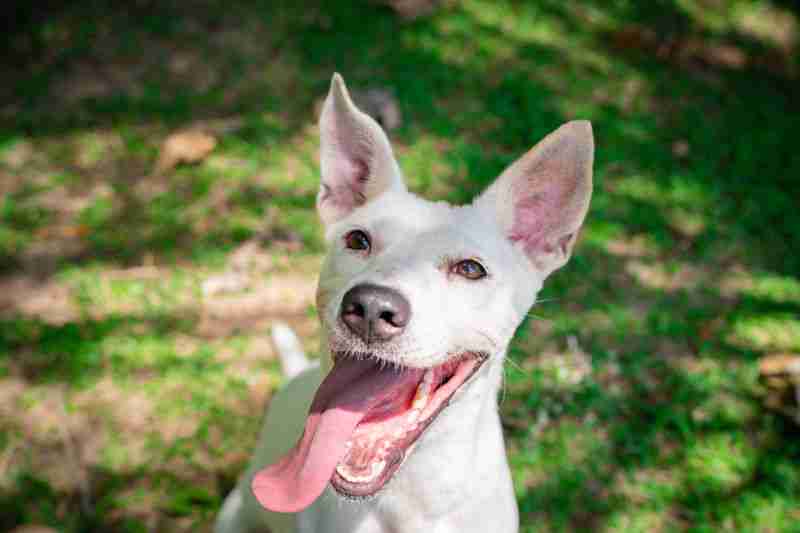 We were alerted to Kongo after he appeared on a beach one day. Locals in the area didn't recognise him, and the other street dogs rejected him from their territory. It didn't take long for him to find himself in trouble and needing our help. When he arrived at the shelter, he was skinny, his eyes were infected and he had a severely injured paw.
Although his pinky toe had to be amputated, that doesn't stop this active and energetic boy from doing, well, anything! He loves wrestling with rope toys, jumping as high as he possibly can and dirtying up his pristine white fur in the grass and the mud – all the while wearing a winning smile.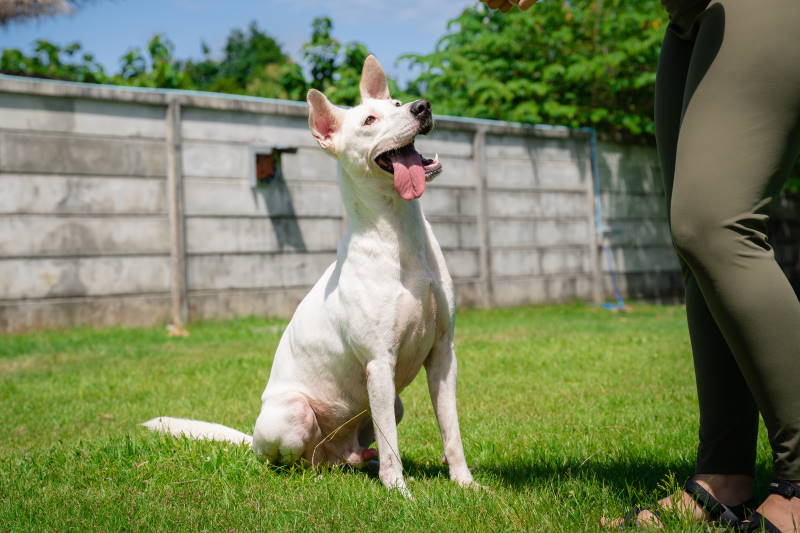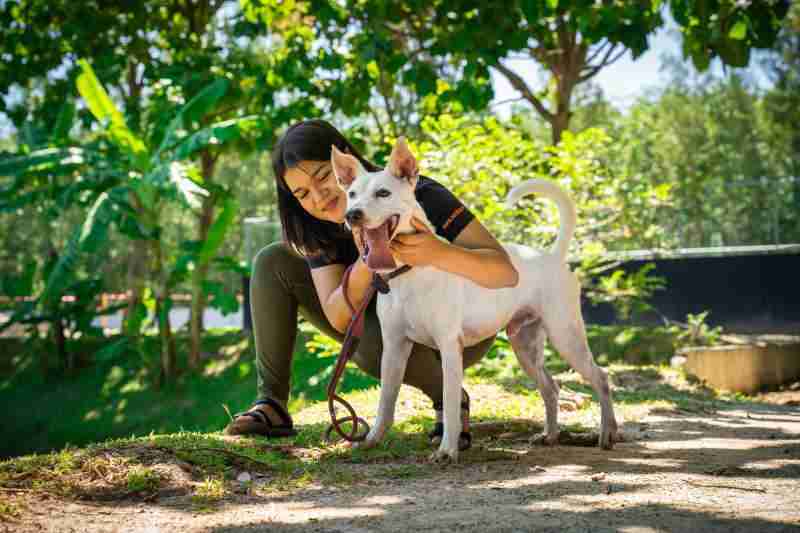 If you can match Kongo's energy and give him the fun life he craves, please get in touch. You can't buy happiness, but with Kongo, you can certainly adopt it!