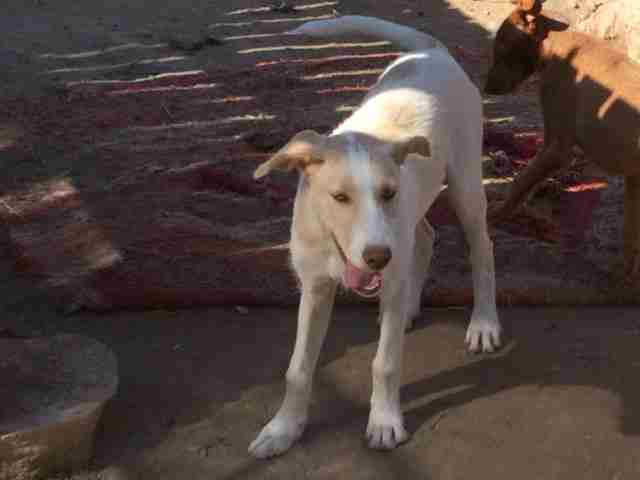 Blini is a 20 week old female Ibizan Hound (Podenco) Cross. Beautiful Blini Puppy has a fawn and white, soft, smooth coat. Now only 20 weeks old, she is super human friendly and a happy girl who is good with other puppies.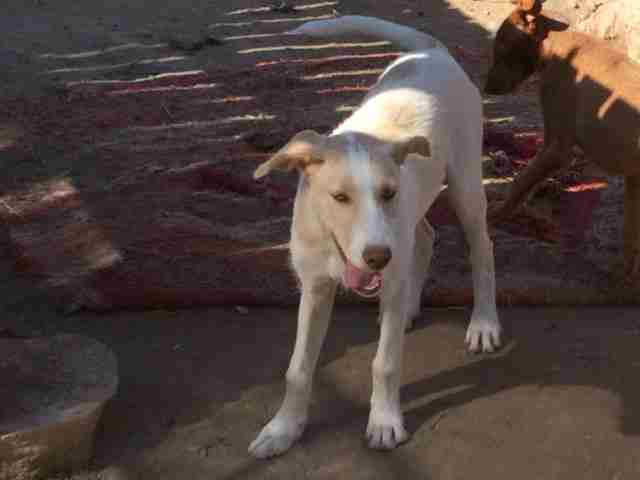 Blini is now living with Mowgli and Raksha and they all love to run around playing- all of the time!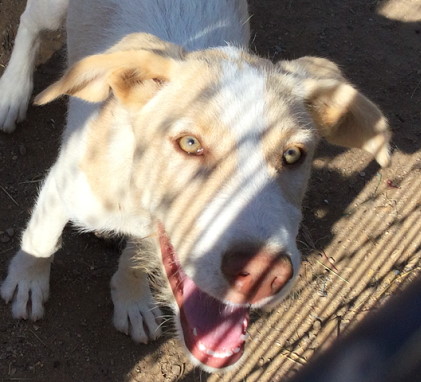 We have tested her with the cats at the shelter and she seems afraid of them- that only applies to the cat test here at the shelter, as we don't know what she will be like in a home with cats. She walks on a lead but does need the usual puppy lead training and training in general. There is definitely some Podenco in her, she is a lovely girl.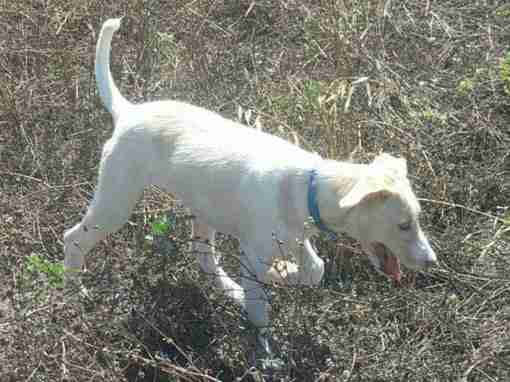 We think she would love to live with another dog but she does have the confidence to live without one. Children over 9, we think.
Current location is in Spain can travel to the UK in July once she has a home to go to.
Adoption Fee : £465 – to be paid direct to the Spanish rescue to cover new, excessive, extra EU travel costs, via UK bank account.
NOTE – Homecheck : All our adoptions are subject to successful homechecks. There is now a deposit for all homechecks of £25 which is deducted from the adoption fee.