Cleo is a 4 month old female Cross-Breed. She will be medium to large size when fully grown. She is very sweet and playful good with dogs and okay with cats. Cleo was discarded with another puppy in a white bag, tossed away like rubbish and left to their inevitable fate by the side of the road.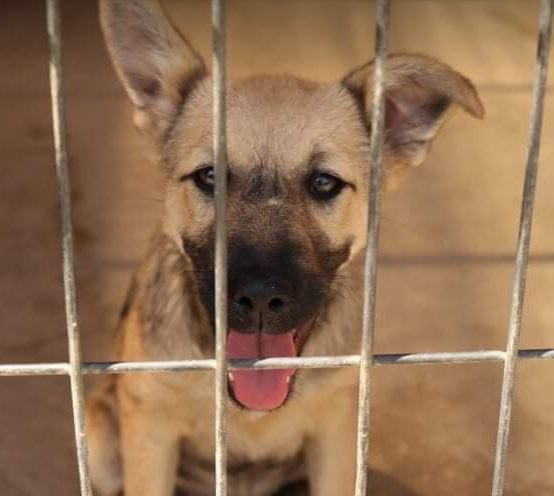 Thankfully they were seen by a passer by who put a post out on local social media for someone to help. By the time someone arrived the bag was empty one of the pups had been taken and the other was in the middle of the road moments away from a very different fate.
Little Cleo was taken into foster and brought to Happys when space became available. Once Cleo is fully vaccinated she will be ready to travel. She is a typical sweet and lively puppy and her new family will need to have the time to dedicate to caring for a growing puppy, supporting her with development and training.