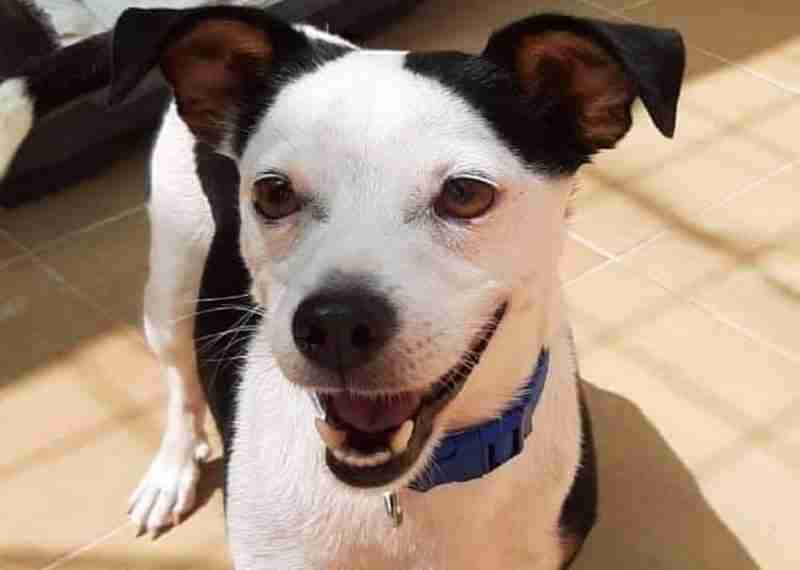 Rocky is a 7 year old male Jack Russell Terrier Cross. Little boy Rocky is a black and white, middle aged, short coated chap, who sadly came in from a home as his owner was not able to look after him anymore due to a serious illness.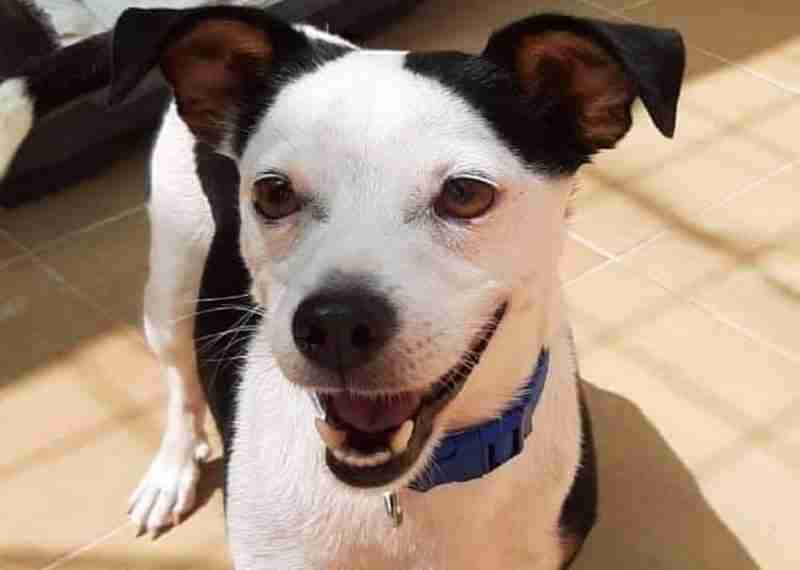 He is very friendly boy, and cheeky little lad who shares his kennel with 2 small males, happily runs around with them playing nicely. He is house trained and walks well on his lead. No food guarding or aggression shown from him. Loves to go out for walks, and adores attention and cuddles.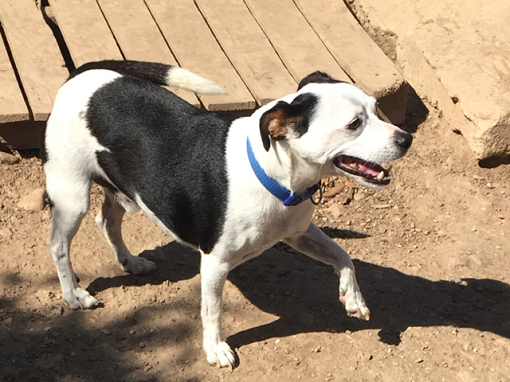 Rocky is a friendly, lovable, little lad who would happily join a happy loving home with or without another dog. Not known about children so we say over 12s only and not cat tested.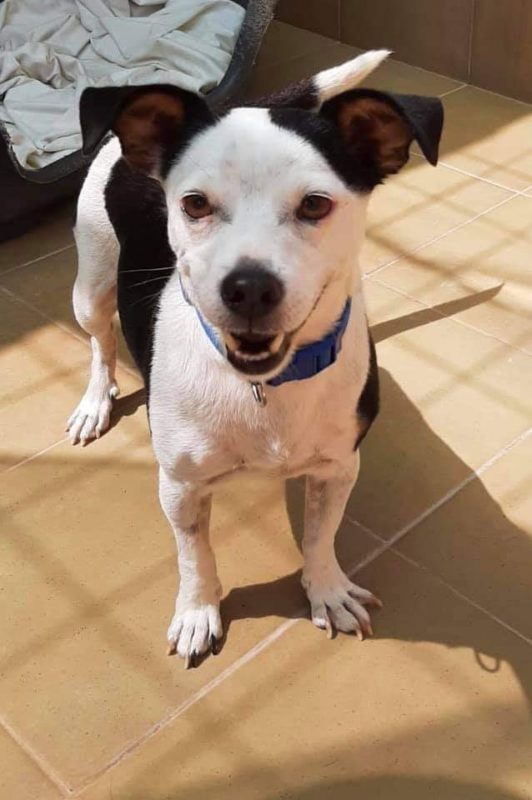 Current location is in Spain can travel to the UK once he has a home to go to in August.
Adoption Fee : £380 – to be paid direct to the Spanish rescue to cover new, excessive, extra EU travel costs, via UK bank account.