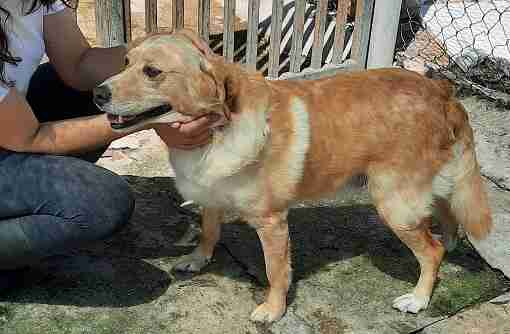 Tufas is a 4 year old male Labrador Cross. He is a bit overweight but such a nice boy with his short, smooth, gold and white coat. Came to us because his owners were going away and there was no longer room in their lives for Tufas. He is such a lovely boy.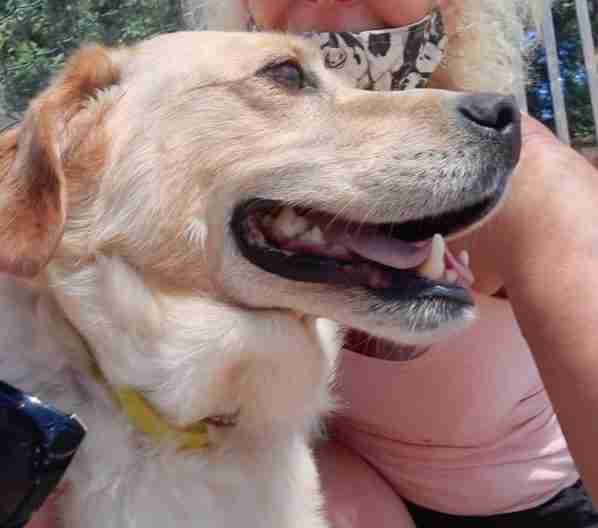 He is a smaller type Labrador, but needs to lose a little weight which isn't easy in the shelter. He does love his food so is easy to bribe, which is what we normally have to do to get him back in his kennel.
Tufas loves going for walks but equally loves just laying by your side, preferably on your foot and being stroked. He gets on well with other female dogs but not so well with males. We think children over 12 years and no cats.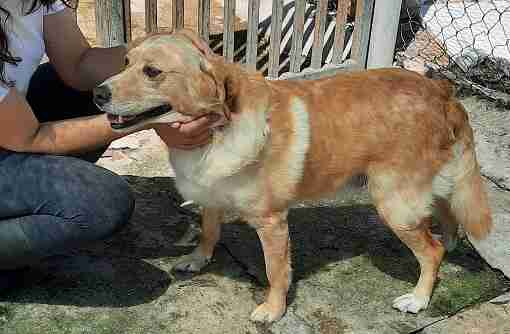 Current location is in Portugal can travel to the UK once he has a home to go to in September.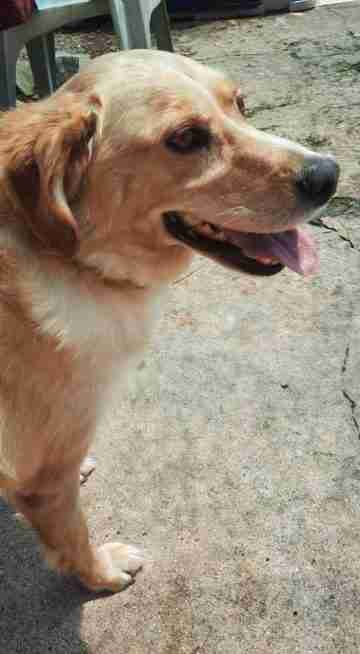 Adoption Fee : £485 – to be paid direct to the Portuguese rescue to cover new, excessive, extra EU travel costs, via UK bank account.