Baloo is a 6 year old male Ibizan Hound (Podenco) Cross. Happy boy Baloo is a medium sized, black coated youngster that was found on the streets together with Bonzo, who we think is his brother.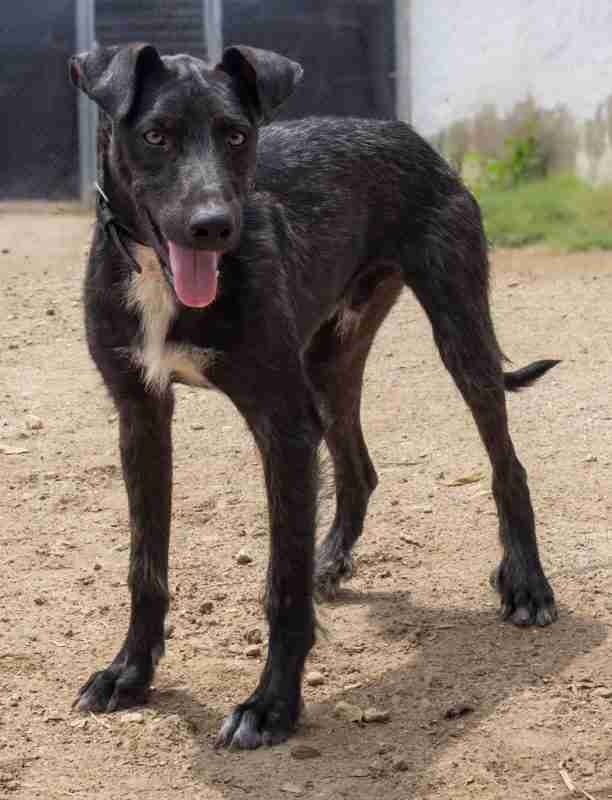 Like his brother, he is a very friendly and playful boy. Loves to go out for walks, but everything is still new for him. He is a young and smart boy, who wants to learn. He loves the attention from people and to get cuddles. Also like his brother, he is very curious. He still needs training but because he is still young that should not be a problem.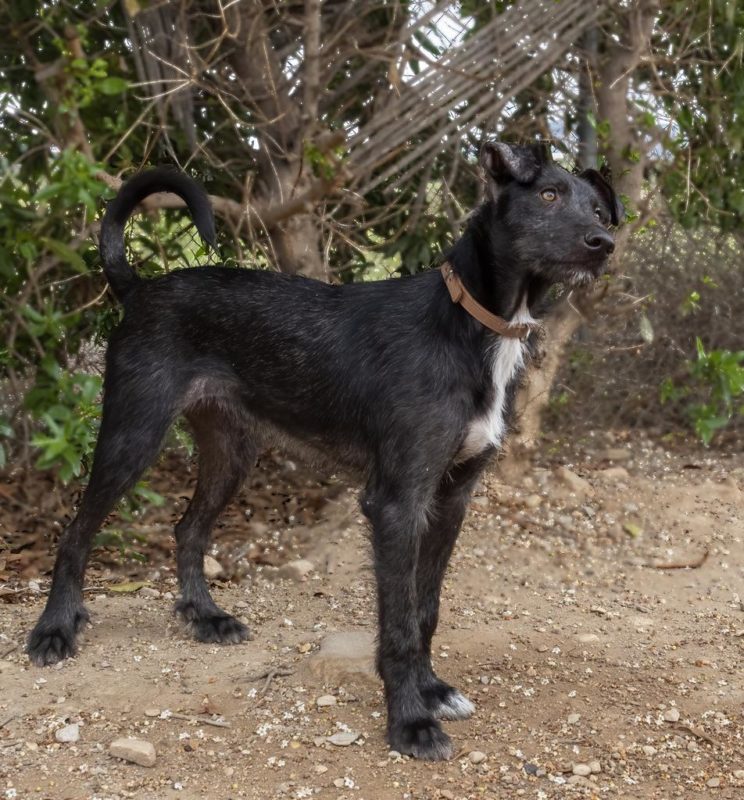 Foster Report: He isn't too bad on lead and we are working on that, also his housetraining because it seems like the poor lad and his brother have not lived inside. They learn fast though and this will be easier with another dog in the house to follow.
Health: Only health comment is he has mild Leish and is being treated for this – this will require maintenance for life for 5 months of every year at £3 per month for the tablets. Current location is in Spain can travel to the UK once he has a home to go to in September.
Adoption Fee : £380 – to be paid direct to the Spanish rescue to cover new, excessive, extra EU travel costs, via UK bank account.