Hunter is a 20 month old male Weimaraner. We think there could be something else in there as he is so large and sounds like a Great Dane when he barks! He is very handsome. He is a big goof but also a big baby. Hunter needs mental exercise as well as physical exercise.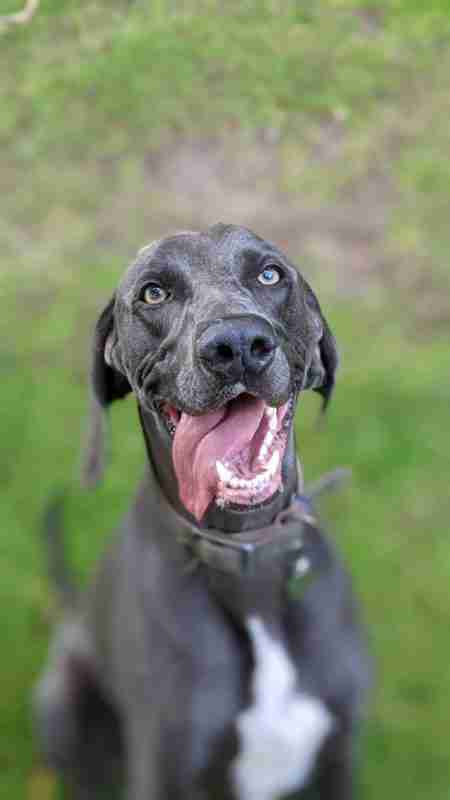 Being a young and active breed Hunter is looking for a home where he will be very much part of his owners life – lots of walks and time spent with him. A newly retired active couple or person who enjoys longs walks and has lots of time to devote to Hunter would be ideal.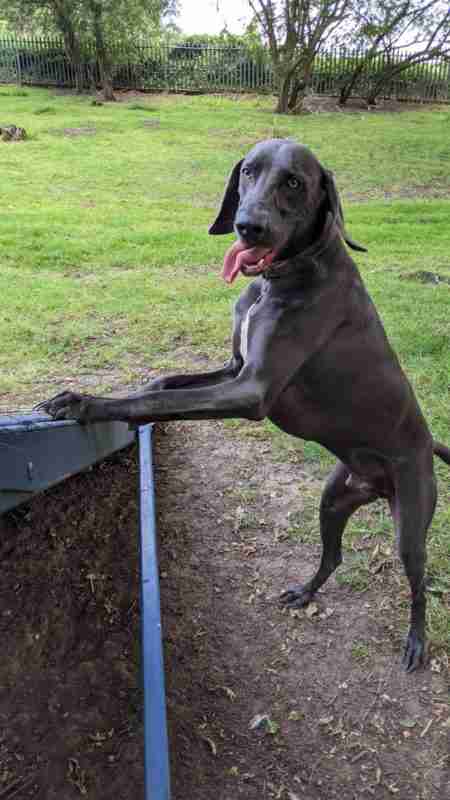 Hunter doesn't like to be left at home. He would only be left for very short periods. He could live with teenagers. Hunter travels well in the car and is very clean indoors.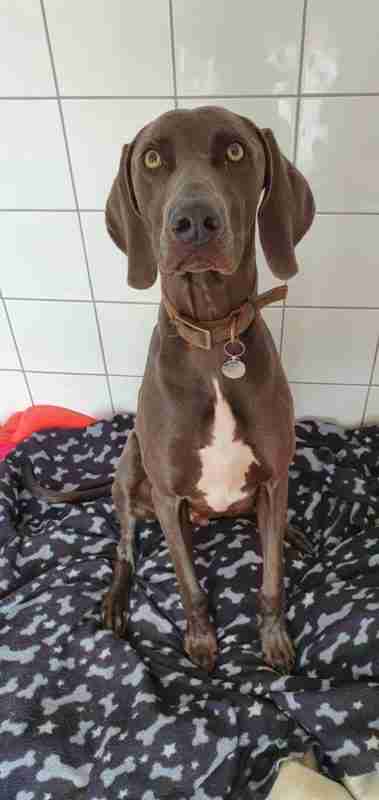 Hunter will chase cats that run. He is sociable with other dogs but does not like many dogs crowding him. He's a good boy who loves life.
We would like Hunter to be adopted to an experienced home of his breed or similar.
Please note we will not rehome further than a 1hours drive from the Sanctuary in Upminster Essex.