Moose is a retired 6 year old male Greyhound. We do not know much about his racing past. He is a big lad and very well behaved. Moose is clean indoors and loves to chill. He travels well in the car and is the perfect dog gentleman. He enjoys walks and walks very well on the lead.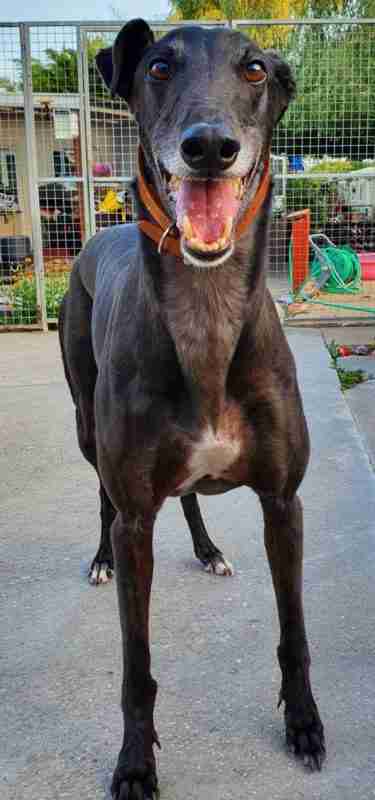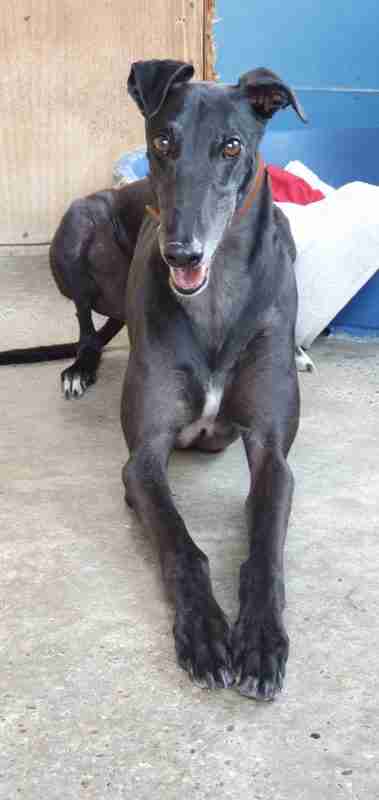 Moose loves his food and is the right height to counter surf haha! Like most greyhounds, Moose is no trouble and just wants a nice warm comfy bed and company.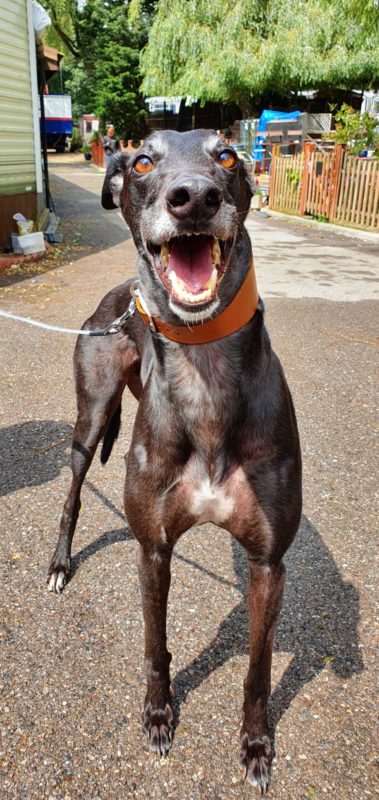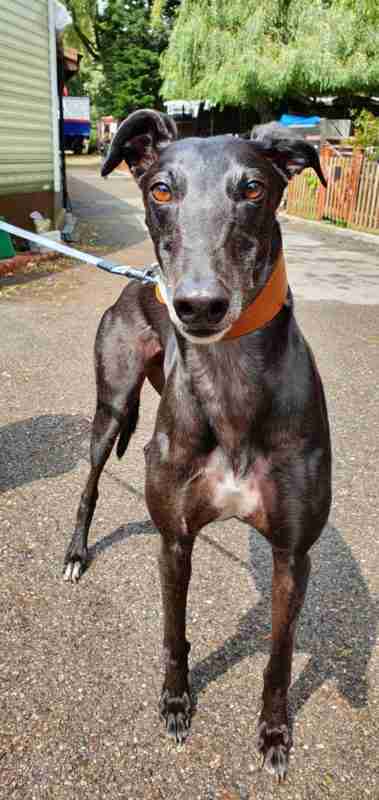 Moose could live with a larger female dog. He will play but doesn't like boisterous dogs around him. He likes dogs that respect his space. He would be just as happy as the only dog at home. No cats or small furries. Moose is used to visiting children from 5 years upwards.
Moose isn't used to being left home alone. Inky for very short shopping trips etc.
Please note we only rehome animals within a 1hours drive from the Sanctuary in Upminster Essex.