Dobbie is a 1 year old female Doberman. She was found wandering the Macedonian streets with no identification and no one looking for her. She sadly has docked ears and tail but still has a beautiful heart.
She is great with people and other dogs. She plays beautifully with dogs of all ages in our kennel. She is strong on the lead so large dog experience is needed.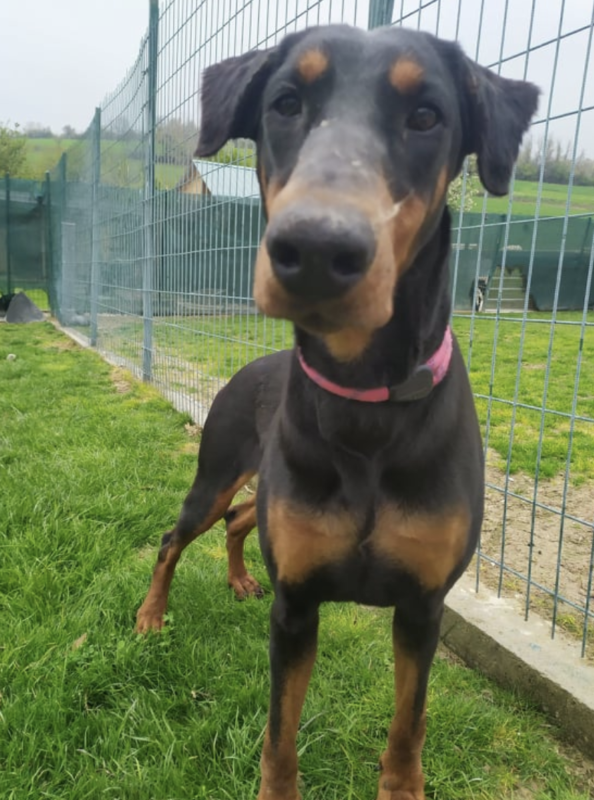 Can be homed with children if the family has dog experience. Not to be homed with small furries.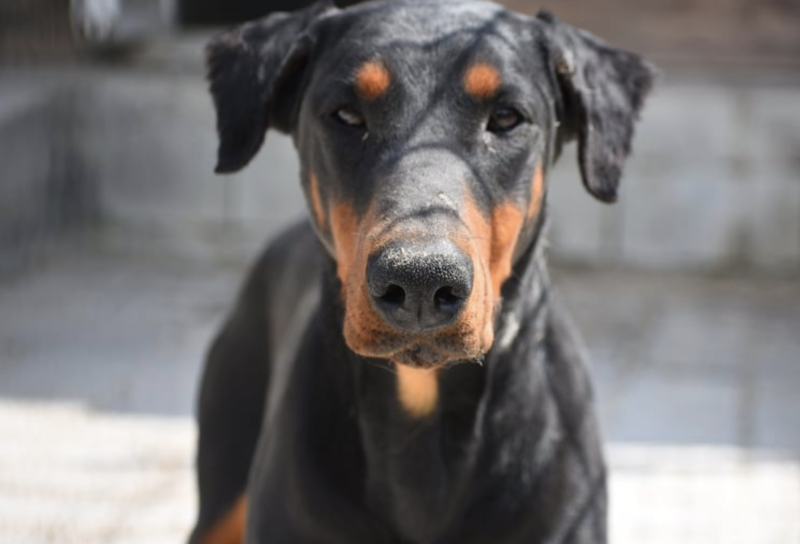 Can be homed anywhere in the UK. Please contact us for more information, pictures, and videos. At least 5 and a half foot secure garden fencing is required.