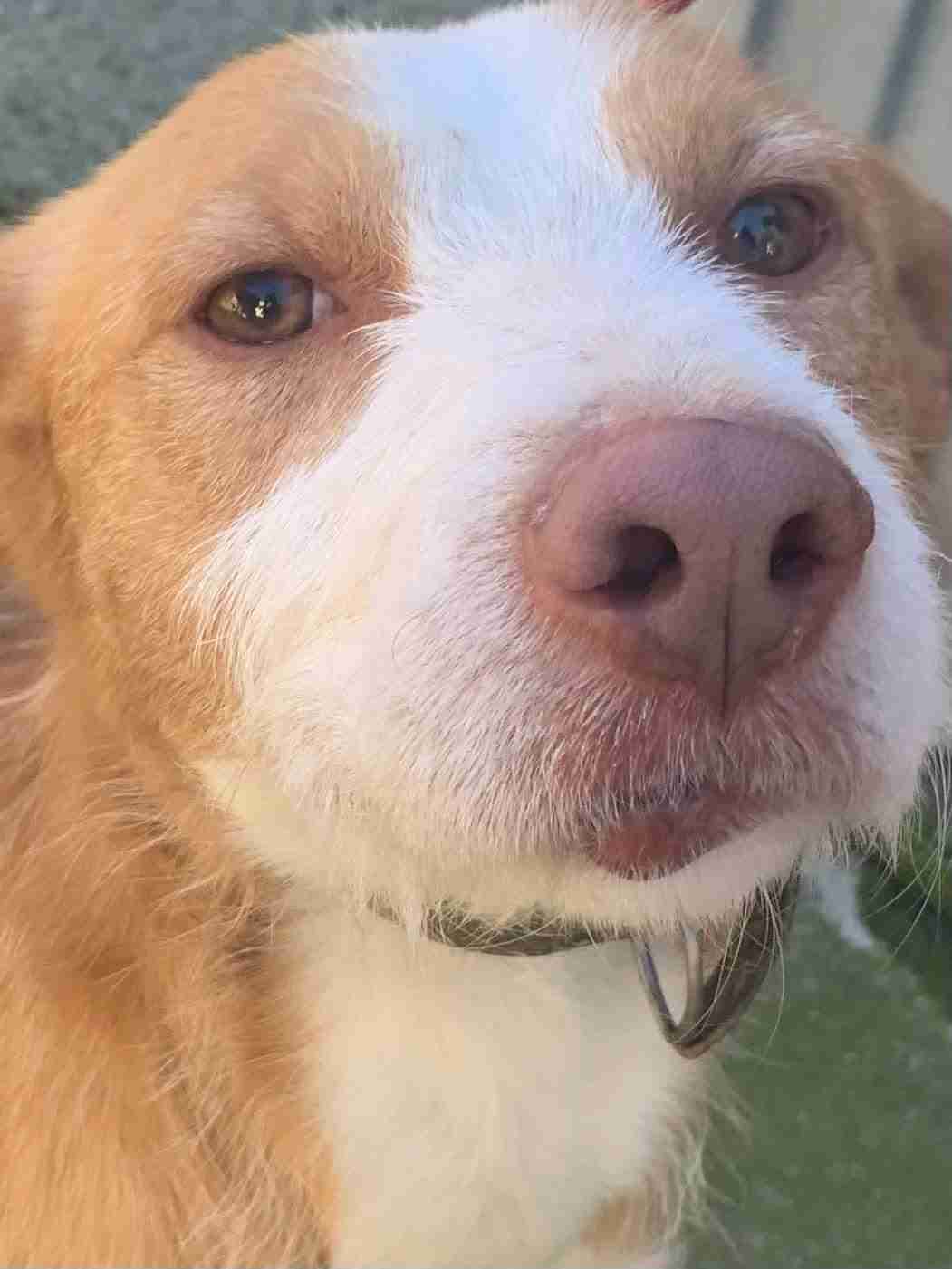 Chiquito is a gorgeous four year old male Ibizan Hound (Podenco). He is in foster in Dorset. He is active and very affectionate. Chiquito arrived at the shelter we work with in North Spain with Ron the Pointer. These two dogs belonged to the same hunter and whereas Ron is quite confident, Chiquito was initially quite fearful with people. He gained a lot of security from Ron and so the dogs came together to a foster home in Dorchester, Dorset.
Initially we thought they should stay together however whilst in foster in the UK, Chiquito has tried to dominate Ron and we think it would be better for both if they are adopted separately. Although Chiquito is affectionate he is nervous and has high prey drive. He will need company during the day. A rural location would be best for him. He may be okay as an only dog or with a confident resident dog in an experienced home.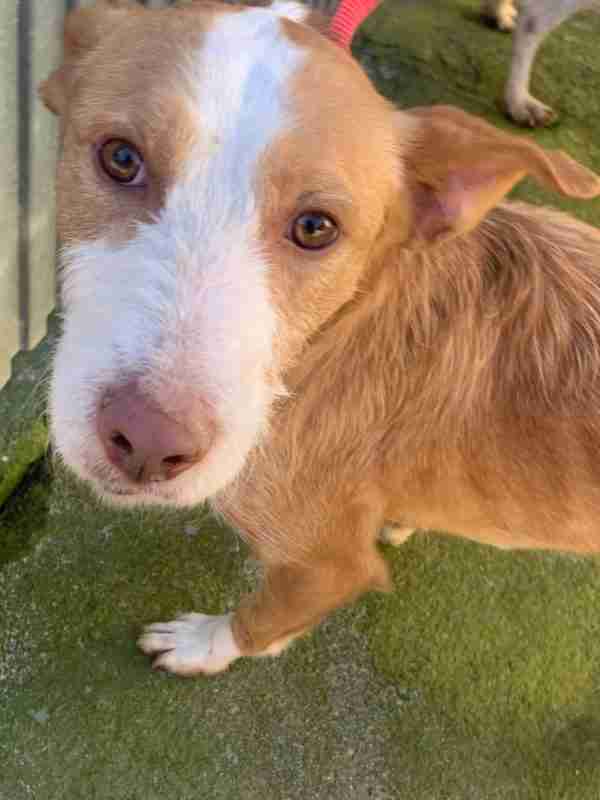 Podencos are gorgeous, intelligent, active working dogs often with a high prey drive like all the SeBPRA dogs. They have been bred with a combination of speed and agility with endless endurance for trotting rather than galloping. They are agile to the point they have been known to climb trees in pursuit of prey and can even jump great heights from a stand. Smart, curious and clownish, they have a profound awareness of their surroundings and a sensitivity to their humans.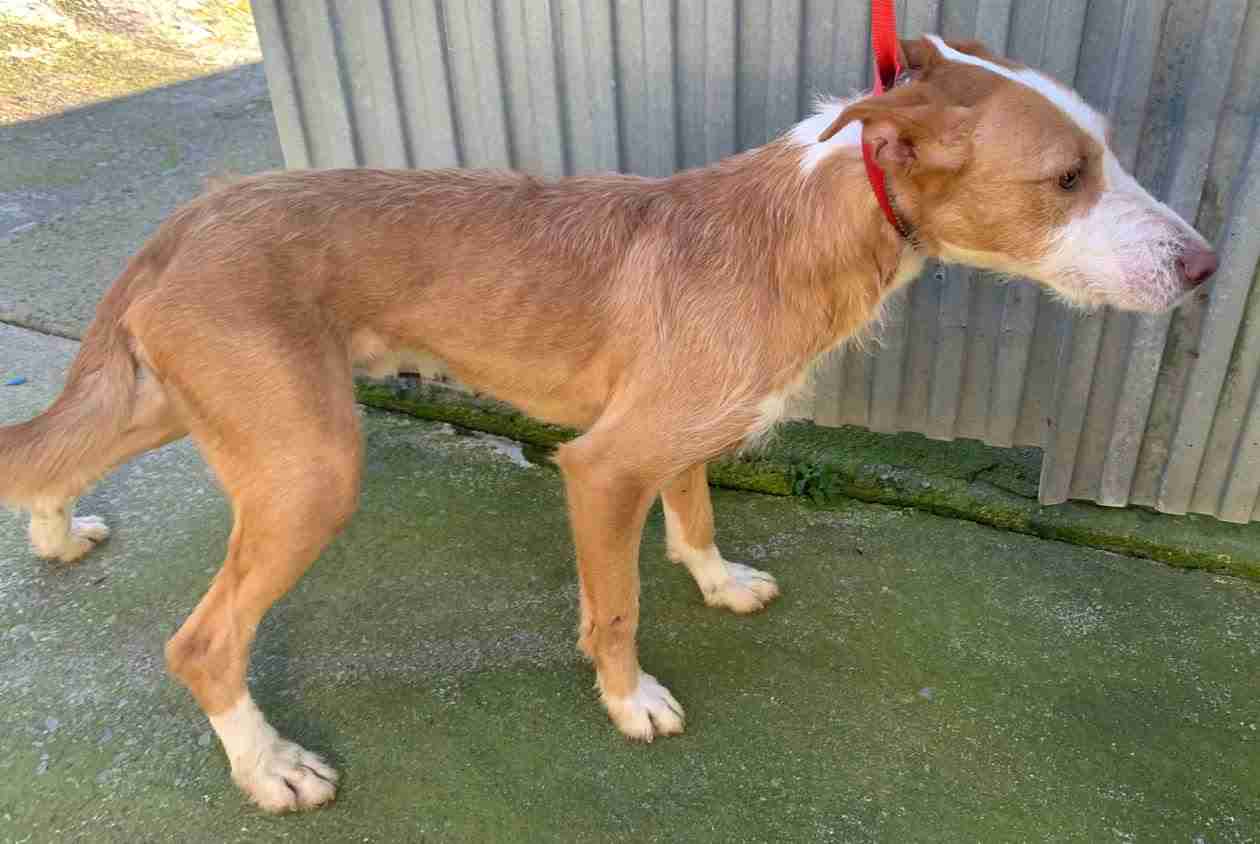 Podencos reward their human companions with great loyalty, love, affection and are wonderful family members if the adopter is ready to devote time and energy to their Podenco. They are alert barkers so they are great home protection. Podencos are a great option for those wanting to take up canicross or agility. Please do read up on this breed before applying if you do not already know them.
Chiquito has a split lower lip. It is an old wound that has completely healed so it shouldn't cause any problems in the future.
If you are interested in Chiquito he is available at Setter Brittany Pointer Rescue.