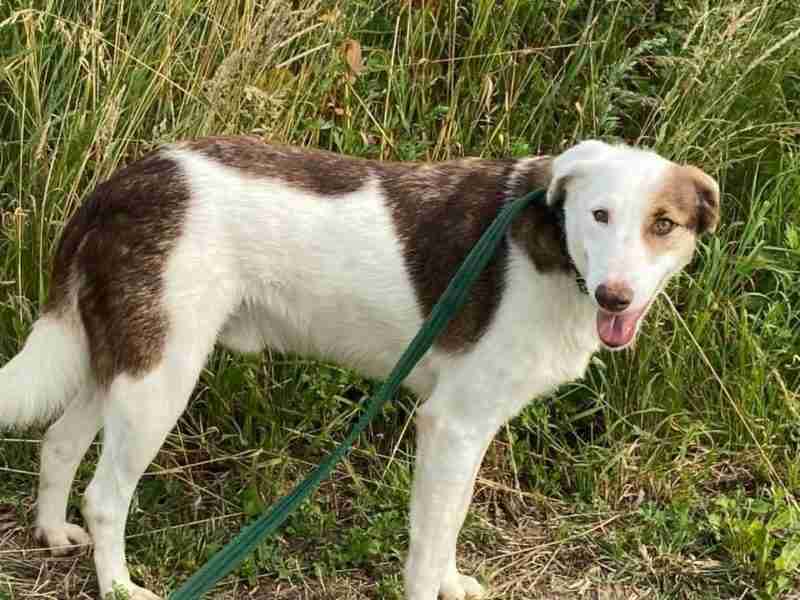 Domino is a five year old male Cross-Breed. He was a very scared and shut down dog brought to the UK from Romania by another rescue. It quickly became apparent that he needed a lot of rehabilitation and we were approached to take him on.
Domino has now become one of our "special" dogs. He has done very well in foster care in a large pack environment and is now ready to move onto an experienced adopter in a more "normal" environment.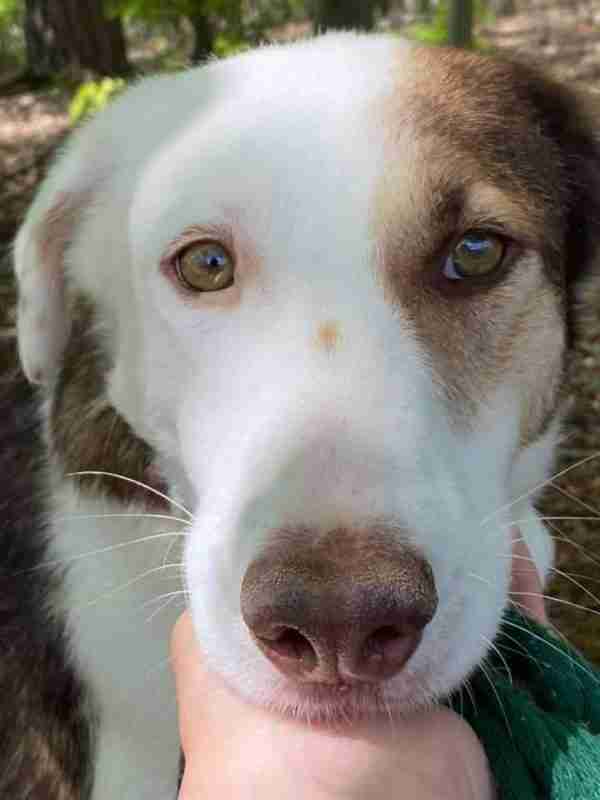 Domino will need another dog in his new home, preferably one who will play with him as this will help him settle and progress. He is enjoying his walks now but hasn't experienced any real level of traffic or passers by so this will need to be practised in his new home if required. A rural home away from heavy traffic would be needed.
Domino has progressed from being untouchable to now asking for and enjoying a fuss from members of his family, he may always be wary of strangers but only time will tell (very often we assume this and our special dogs prove us wrong and advance far further than we ever dreamed possible).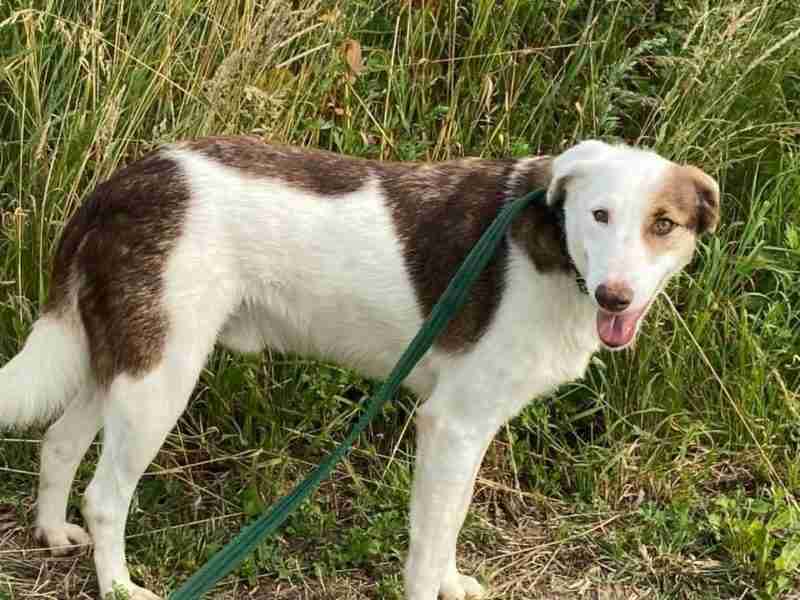 Domino can only be adopted by someone very experienced with nervous dogs, he is certainly not for a novice, but he has the potential to be such an amazing character in the right environment.
We will never know what horrific incidents in his past resulted in him arriving with such fear of humans but he, and we, have certainly put a lot of work in to set him on the road to putting all that behind him. He will continue to progress in the coming weeks, months and years. Domino is fostered in Norwich Norfolk.
Fences and gates must be 5ft min & secure.
Please note that it is Safe Rescue policy that all dogs adopted from us must wear a slip lead to be walked for the duration of their lives. Too many dogs are lost from slipping out of collars and harnesses and many of our dogs are timid due to past ill treatment and likely to panic whilst out and about. It is absolutely okay to use these things additionally to slip leads but not instead of. We also request that extendable retractable leads are never used on our dogs. If you are opposed to slip leads, please do not enquire about our dogs as this is not negotiable. Thank you for understanding. All dogs have to be collected and a crate must be used.