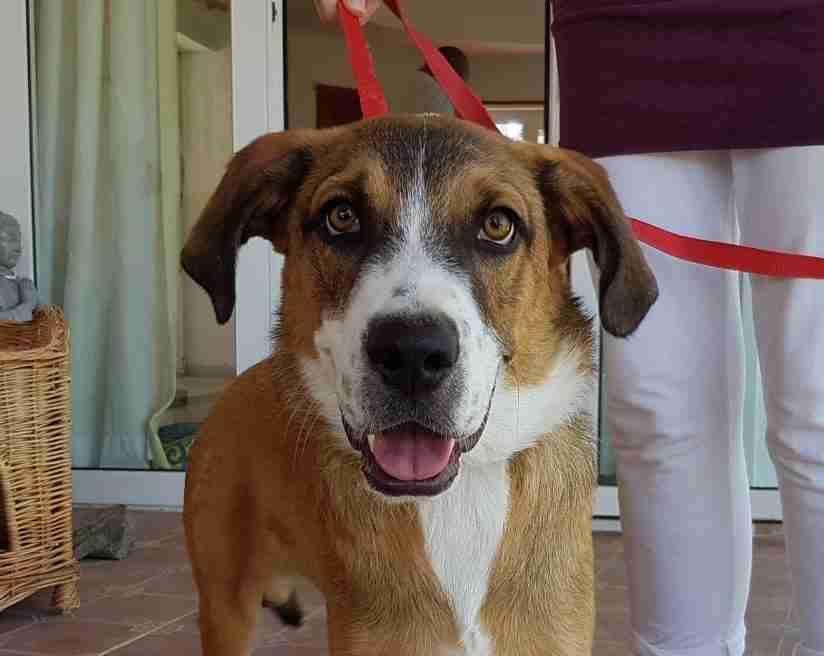 Jude is an 8 month old female Spanish Mastin. She is stunning, tan white and black female puppy. Jude is a lovely girl in top health, full blood test available.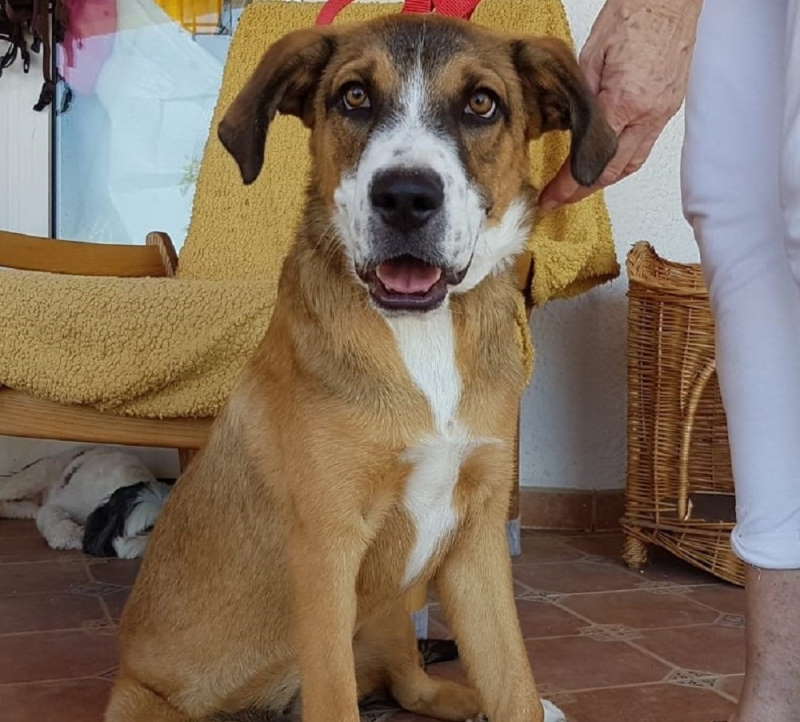 Jude is well socialised with all types of dogs, big and small. She is not tested with cats or small children. She just turned up in front of her foster mothers gate one day,so the ladies 4 dogs alerted her that there was a strange dog outside and she just took her in to keep her safe.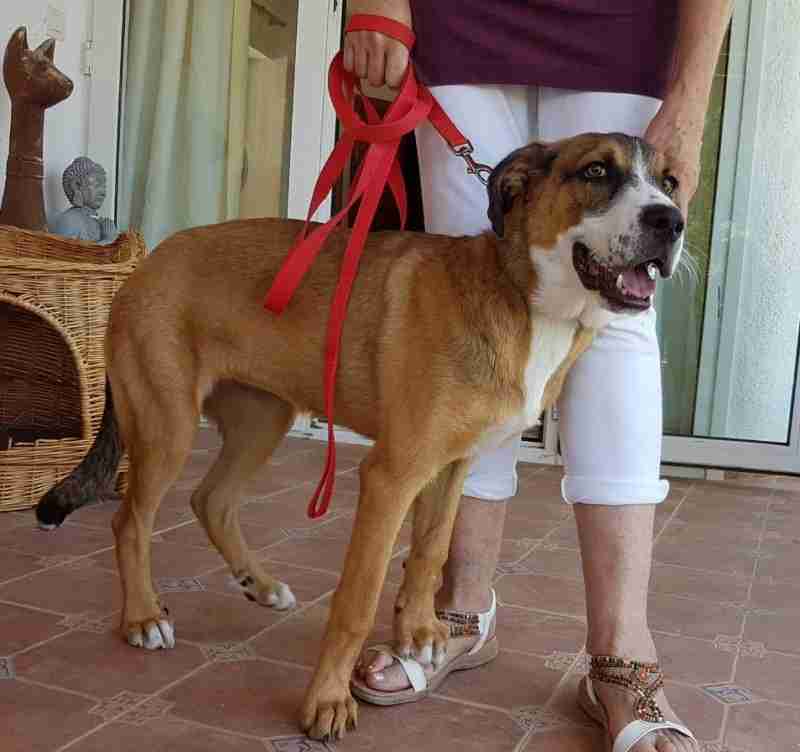 Foster Report: A real sweetheart, loving ,friendly and gentle and gets on with my tiny dogs but they don't like her ! She is happy in a home environment and she is housetrained.
Current location is in Spain can travel to the UK once she has a home to go to. Adoption Fee : £480 – to be paid direct to the Spanish rescue to cover new, excessive, extra EU travel costs, via UK bank account.