Blue is a 4 month old male Cross-Breed. He is a stocky boy and is expected to be large in size. Due to his age he will not be neutered. He will need basic training including house training and lead training.
<
Someone who has time to do this is essential. He has not seen much of the outside world yet. He is currently in foster with other dogs and is a typical pup. Based in Lincolnshire.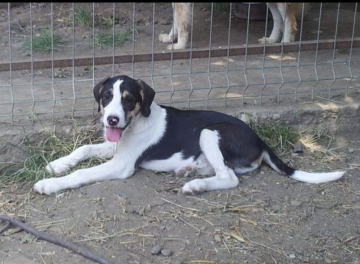 If you are interested in adopting blue please fill in the application form below. This is a US based website so enter any 5 numbers under zip code and take the first 0 off your mobile number.