Matthew is a 4 month old male Cross-Breed. He is mixed breed an expected to be medium in size once fully grown. He is a sweet boy. Due to his age he will need basic training and time that a puppy demands.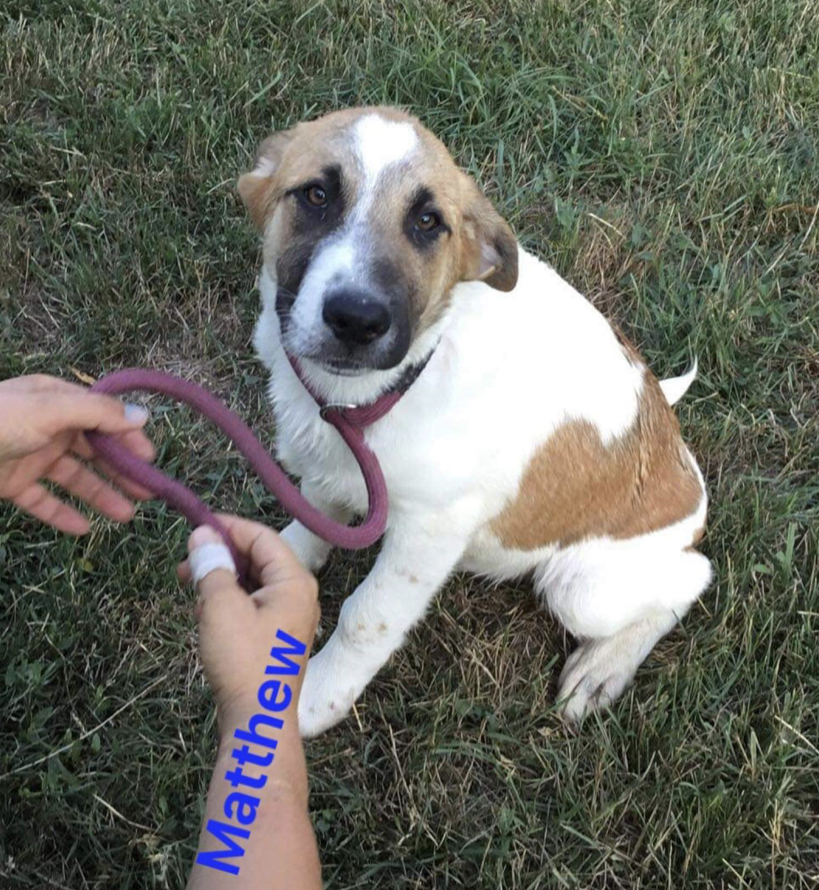 He will need house training and he will need lead training. Due to his age he will not be neutered. He is currently in foster with lots of other dogs and based in Lincolnshire.
If you are interested in adopting Matthew please fill in the application form below. Please note this is a US based website so enter any 5 numbers into zip code and take the first 0 off your mobile number.