Mr Bigg is a stunning 15 month old male American Bulldog (Johnston's Bulldog) looking for a large breed experienced home through no fault of his own. He's living with female dogs happily and can be adopted to love with a friendly female. He's great with other male dogs out and about but not keen on sharing his house with them. He's good with people and we would consider a home with children8+ who are used to living with a large breed dog. He's a no to cats.
He's described as being a big softy and deserves a 5* home. He's not been left much but doesn't chew, mess or bark if he is left. He walks well on his lead most of the time and stays close by offlead too. He's not yet neutered but this will be done immediately after adoption at our vets in Sheffield. He's chipped and vaccinated. He's currently in Sheffield.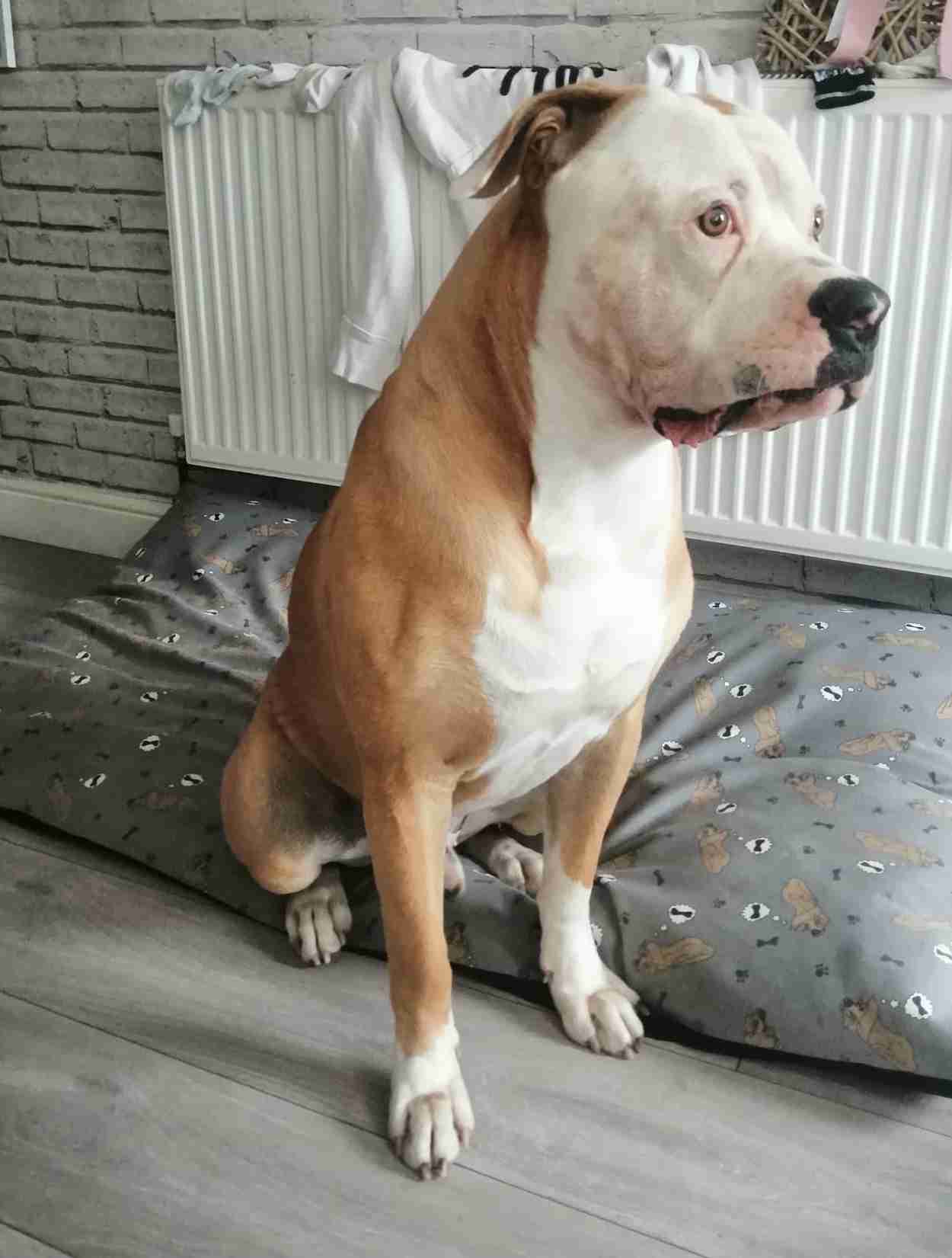 Foster homes need to be within an hour of Rotherham where we are based so that they can take the dog to our vets and be local for meets for potential adopters. Forever homes can be anywhere within the UK but you will need to travel to us in South Yorkshire.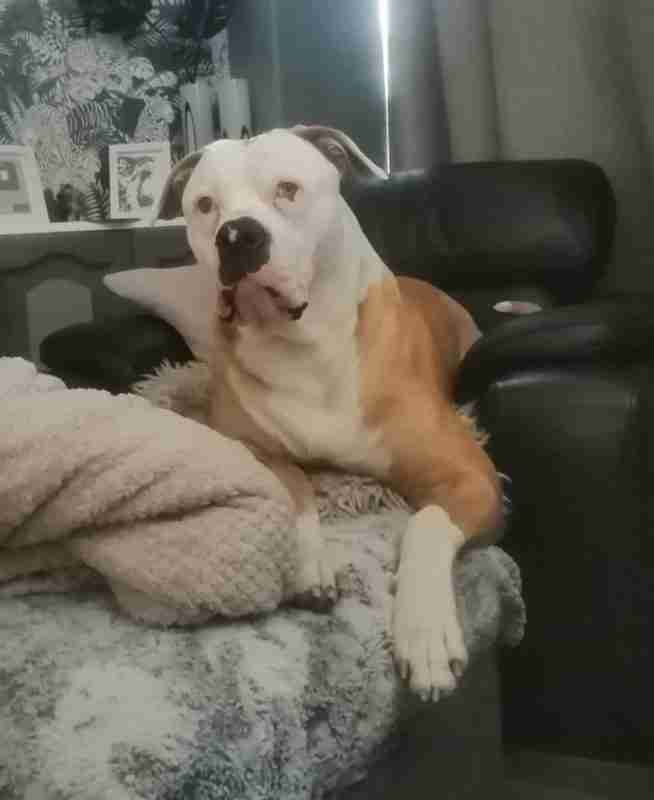 As always we require everyone in the family and any children who are regularly going to be in contact with the dog to attend the meet. Our usual process is that you will need to come and meet the dog and that adoption is then done on a second meet.
For some dogs additional meets may be required and potential adopters will be required to travel to the dogs location for all meets.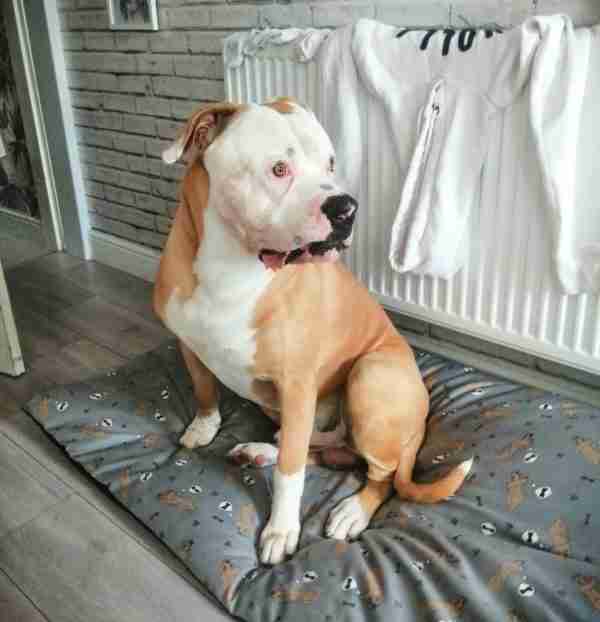 If you meet the criteria for Mr Bigg please call to discuss (if your call is not answered please leave a voicemail and we will return your call). If you are suited we will then arrange a homecheck, vet reference and meet with the dog. We only rehome where all resident and previous animals are/were regularly vaccinated and neutered/spayed unless on veterinary advice.
JLP Trust Animal Rescue South Yorkshire
For further details regarding adopting a dog from JLP Trust Animal Rescue in Rotherham, South Yorkshire, please email enquiries@jlptrustanimalrescue.org.uk or telephone 07766 766252.

JLP Trust Animal Rescue is a foster based rescue in South Yorkshire (Rotherham and the surrounding areas) and we offer help to animals who need us to find them a new home for whatever the reason.

Sadly many animals, especially in the South Yorkshire area, find themselves needing a new home, abandoned or neglected through no fault of their own. We try to help as many of these as possible through providing help with rehoming, foster homes and help to owners wherever possible to ensure that the animals remain safe, looked after and loved until a new forever home can be found.

For every animal we help we provide homechecks, vaccination, neutering and microchipping and lifetime back up if anything should go wrong in their new home.
Articles: 208