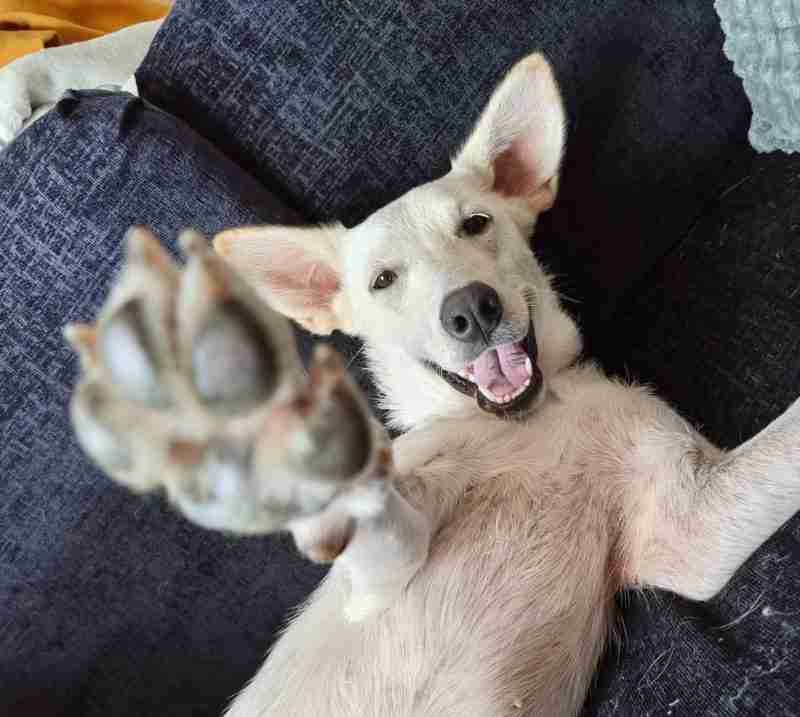 Clover is a 3 year old female Cross-Breed. She was found as a stray on the streets of Cyprus and looked completely bewildered. It took a while for her to be caught because she was so frightened of people, and even in the shelter she found it difficult to relax. She was very withdrawn and shut down, and with new people she would cower and back away in fear.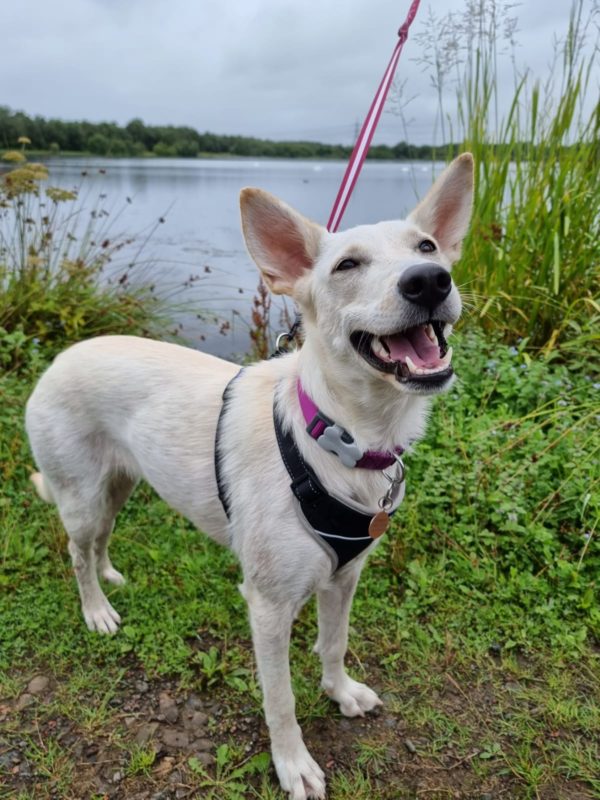 We felt that Clover would be overlooked and forgotten about in the shelter, so we arranged for her to travel to Scotland at the beginning of June to a foster home, and we're pleased to say it was definitely the right decision!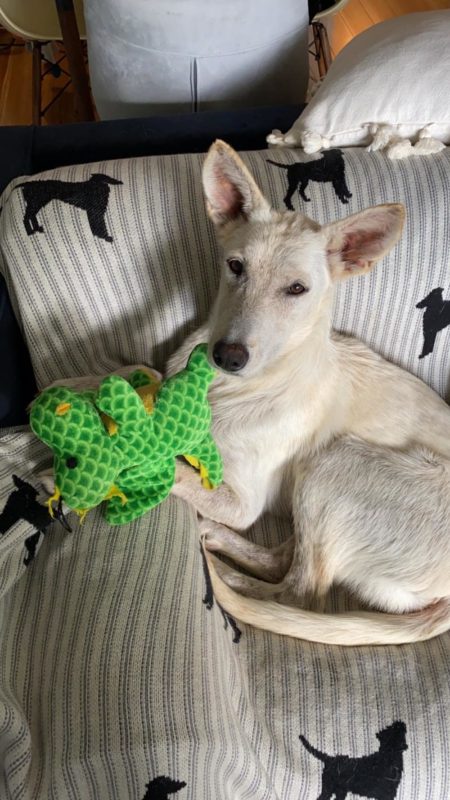 Clover is a completely changed dog in just four weeks. She's now unrecognizable in her confidence and friendliness, and we can't believe she's the same dog! Clover is being fostered with fellow Cyprus rescue dog, Whisper, and having Whisper around to learn from and copy off has been hugely beneficial for her.
She loves her home comforts and is at her happiest with lounging on the sofa or invading someone's personal space to be close to them. She's quite lazy indoors and very happy to nap the day away.
Clover would be best suited to a home outside of the city. She's much more alert when on walks and finds it hard to relax as there's quite a lot going on around her, so we think a slightly quieter location would be her preference. She seeks reassurance from Whisper a lot when on walks, so we think she would really benefit from having a canine companion to continue to increase her confidence.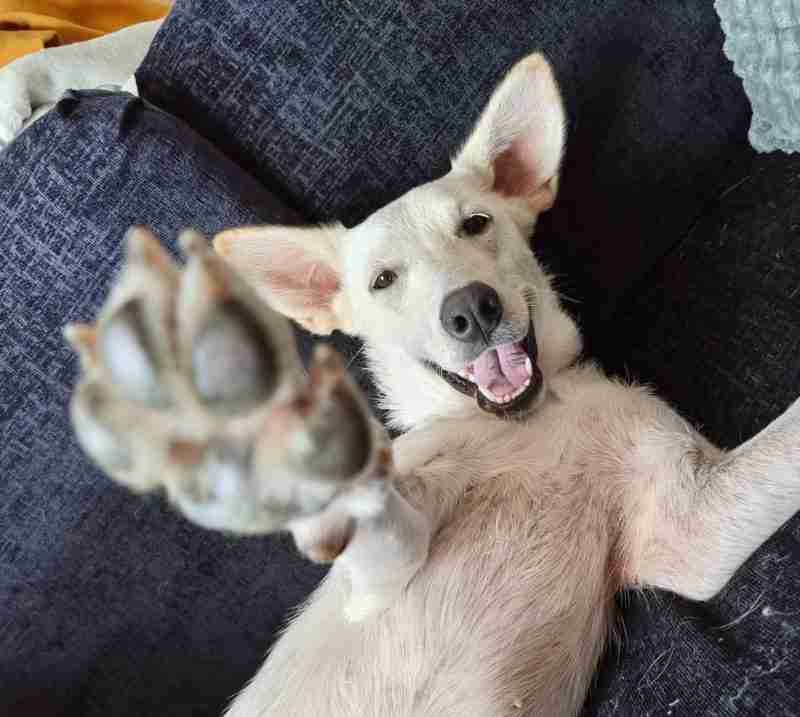 Clover's new family will need to working on her acceptance of new people. She's nervous around strangers, and it takes a little time for her to trust people she's unfamiliar with. Giving her space, time, and allowing her to make decisions at her own pace have been key in helping Clover to accept her foster's male partner, but once she does trust a new person she enjoys the fact that it's another person to make a fuss of her!