Kira is a female puppy of six months old (unspayed).
Poor little girl, an accident left her with a fractured pelvis and at the time her leg was useless. After a dedicated team worked on her, Kira is now back on all fours and although the leg isn't perfect it gives her what she needs to climb stairs, jump and play for hours.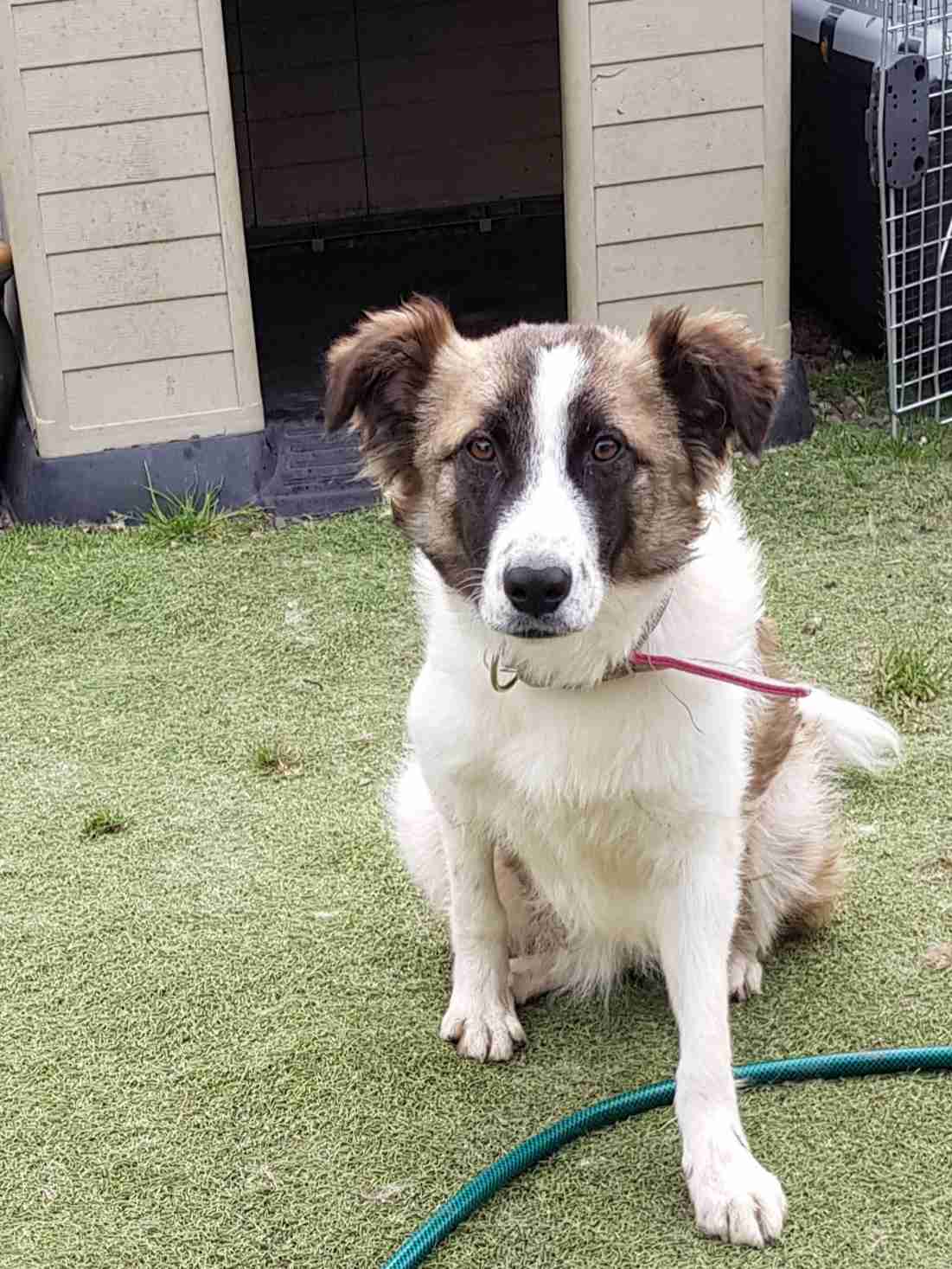 Kira is immunised microchipped flea/wormed and has a current passport. She is fantastic with children, adults and all dogs, sweet and gentle and so pretty.
If you would like more information on Kira please contact Gill on 07886675411 or email wolfieslegacy@outlook.com
Virtual homecheck and adoption donation apply.
North Wales